Home
Loan Academy: Educate Yourself.
Loan Academy represents some of the nation's leading commercial and residential branch platforms. These well-established companies are actively looking to bring on successful, experienced, and ethical mortgage professionals. The company will provide the compliance, licensing, underwriting, lenders, warehouse lines, operations, human resources, payroll and accounting, marketing, and processing support needed. The branch manager and loan officers can focus on what they do best, originating loans. The result is an increase in profitability for all parties.
With Loan Academy, you are working with an experienced and ethical team that cares about your long-term success. We save you time, money, and stress trying to find the perfect company. We answer your questions and recommend a solution that gives you the best opportunity to be successful. With Loan Academy's help … Life Does Get Better!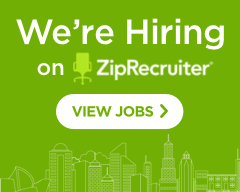 Commercial & Small Business Loan Sales/Branch Opportunity
Loan Academy Commercial Capital is looking for successful, self-motivated, and ethical individuals to join our small business and commercial lending sales team in the exploding Peer-to-Peer and Commercial lending marketplace.
Are you passionate about commercial lending?
Do you enjoy helping clients find solutions and save money?
Are you ethical and honest in all aspects of business?
Do you work independently?
Find out more about this Commercial Sales/Branch Manager Opportunity at Loan Academy Commercial Capital.
Retail Branch Opportunity in the Residential Mortgage Industry
Loan Academy provides consulting and recruiting services to many of the leading residential branch companies in the marketplace. We are looking for successful, ethical, and entrepreneurial individuals who want manage their own branch office.
Do you have a passion for residential lending?
Are you interested in unlimited earning potential?
Are you ethical and honest in all aspects of business?
Do you have proven sales and marketing abilities in mortgage lending?
Find out more about this Residential Mortgage - Branch Manager Opportunity at Loan Academy, LLC.
DOWNLOAD OUR SPECIAL REPORTS - NO OBLIGATION
Start your financial journey with our free special reports, written by Jeff Flees, Founder and President of Loan Academy, LLC.